At Kaye Eyecare of Huntley, we are pleased to offer a wide range of optometry services for our community! Our experienced optometrists can provide you with thorough eye evaluations, determine if you need corrective lenses and your exact prescription strength, fit you with the appropriate specialty eyewear, and help you pick out the most flattering pair of glasses for your face shape and skin tone.
Our new patient appointments always begin with a comprehensive eye exam. If you are unsure of your family's eye health history, it's helpful to research beforehand, so we can better evaluate your own eye health. Visit our online patient center to download supplemental forms you can fill out before your appointment. If you have never had a comprehensive exam, don't worry! All the tests and exercises are simple and painless.
Computer Assisted Eye Exams
Glasses & Contact Lenses
Outside Prescriptions Welcome
24 Hour Emergency Care
Diagnosis & Management of Eye Diseases
Glaucome, Cataracts, Macular Degeneration
Diabetes, Infections, Allergies, Dry Eye
Co-Management of Cataract Surgery and LASIK Surgery
Infant and Pediatric Care
The AOA recommends a routine exam starting at 6 months of age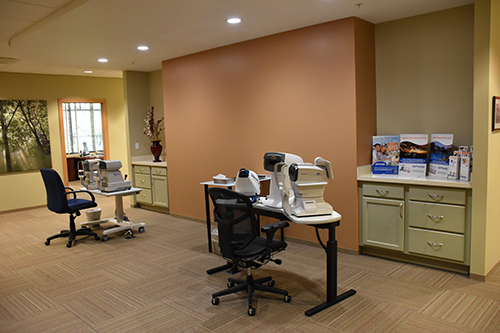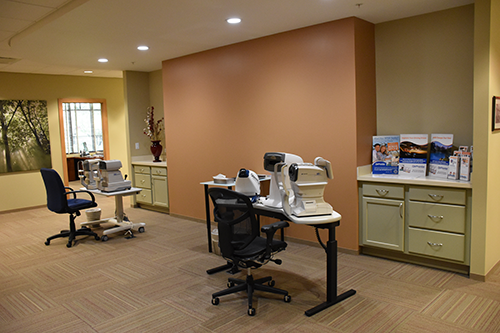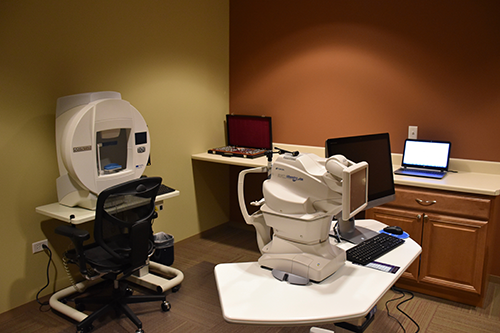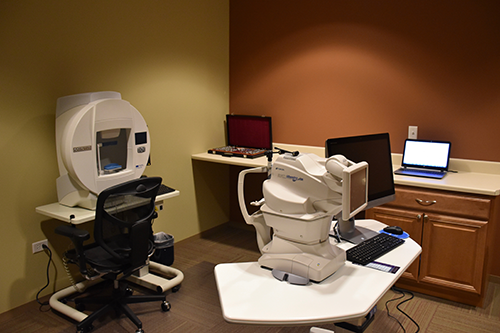 Faculties and Equipment:
Fully Handicap Accessible
Digital Retinal Photography
Automated Visual Field
OCT (Retinal Scanning Technology)
MPOD (Macular Pigment Density Testing)
Electroretinography (VEP, PERG, Diopsys)
Large Selection of Frames – Over 2000 in stock!
We can answer your questions about optometry services, our eye care practice, eye health products, and more.
Schedule your eye exam today by requesting an appointment online, or by calling our office.