Dr. Preston Kaye, O.D.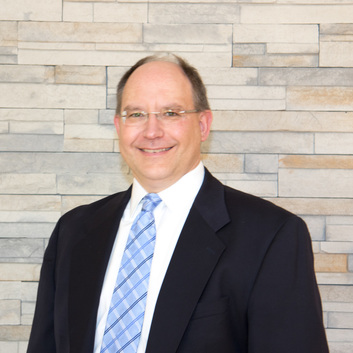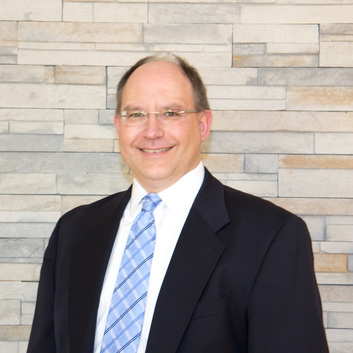 Dr. Preston Kaye earned his Doctor of Optometry Degree from the Illinois College of Optometry in 1995. The curriculum includes biomedical courses such as human anatomy, immunology, systemic disease and pharmacology. Ocular courses include anatomy and physiology, visual perception, neuroanatomy, optics, sensory aspects of vision, and color vision. Dr. Kaye is currently a member of the Illinois Optometric Association and the American Optometric Association. Extensive training was gained at both the Illinois Eye Institute in Chicago, as well as Olympia Fields Osteopathic Hospital in the areas of primary eye care, pediatric optometry, binocular vision, contact lenses, low vision rehabilitation, ocular diseases, and emergency care. Dr. Kaye is proud of his South Dakota heritage. He grew up in Mitchell, SD, and graduated from Dakota Wesleyan University in SD, earning a Bachelor of Science Degree in Biology, with a minor in Chemistry. Attending this well rounded liberal arts college now allows Dr. Kaye to relate to his patients on many levels of conversation and clinical explanation. He has enjoyed being part of several choirs and the Nash automobile club. Dr. Kaye has merged these experiences into a professional and modern, yet down to earth and comfortable, family eye care practice. He has also participated in local and international missions, including a two week trip to Venezuela with the organization Gift of Sight. Why Optometry? "My choice of optometry as a career was an early decision influenced heavily by my own experiences, need for glasses, relationship with my optometrist, and the incredible difference that clear vision makes for an individual." In What Aspects of Optometry Are You Most Interested? "The component of optometry that I enjoy the most is the medical site which includes working with people in management of glaucoma, macular degeneration, and many other systemic and eye related problems." Hobbies? "I enjoy automobiles and the creativity, power, and expressions of the designers and the times that they represent. I also enjoy new technologies, wood-working and being able to share all of these hobbies with my children."
Dr. Liesl Kaye, O.D.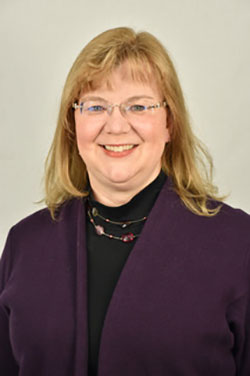 Dr. Liesl Kaye earned her Doctor of Optometry Degree from the Illinois College of Optometry in 1995. She, like Dr. Preston, also had extensive training at both the Illinois Eye Institute in Chicago, as well as Olympia Fields Osteopathic Hospital. Dr. Kaye is also currently a member of the Illinois Optometric Association, and American Optometric Association. Dr. Kaye grew up in Prospect Heights and Long Grove. She majored in biology at Loyola University in Chicago and earned a Bachelor's Degree in Visual Science. She practiced in Arlington Heights for seven years, before moving to Lake in the Hills in 2002 to open Kaye Eyecare of Huntley. "Our charter patients will remember our toddler sons, and later our newborn daughter, who still have a presence in many of the common tasks in the office. Jonathan now attends Iowa State University, Daniel will be graduating from Huntley High School, and Lillia is preparing to enter next fall." "Our family enjoys the connections between our church, community, schools, and town activities. Our community is a mix of down home values and professional opportunities, and a wonderful place to raise our family and practice optometry." Why Optometry? "When I was sixteen I strongly believed that the field of optometry was where I wanted to be. The importance of a medical profession, and the element of the immediate reward of being able to help someone see more clearly has not wavered since." In What Aspects of Optometry Are You Most Interested? "Another reason I love the profession of optometry is the broad spectrum of patient care it offers. I enjoy showing kindness and extra care to an elderly patient struggling to understand dry eye, or glaucoma. I enjoy presenting the newest technology in lens treatments and instruments to high tech patients. Even more, I enjoy working with young children, infants, and children and adults with special needs. These patients whose caregivers are often unsure of where to go, are the very patients I adore!" Hobbies? "Mom" is a favorite role of mine! Spending time with my family, whether on simple walks or a long road trip, always brings me many smiles! I played the oboe in an orchestra for eighteen years, and studied the piano for ten, giving piano lessons to fifteen students of my own for four years while in college. I currently enjoy working with children in Sunday school and the Awana program each week.
Dr. Antonia Mourelatos, O.D.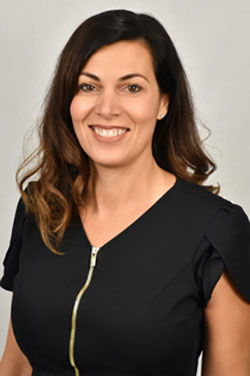 Dr. Antonia Mourelatos earned her Doctor of Optometry degree from the Illinois College of Optometry in 2001, where she was also the recipient of the Wesley and Jessen Award for Outstanding Contact Lens Studies. Dr. Mourelatos practices Primary Care Optometry with a special interest in contact lenses, glaucoma, dry eye and ocular allergies. She also co-manages patients having cataract surgery and laser vision correction. Dr Mourelatos is a member of the American Optometric Association and the Illinois Optometric Association. Dr. Mourelatos earned her Bachelor of Science Degree from the University of Illinois Champaign-Urbana in 1997. She has served internships at the Brooklyn Veterans Hospital, Wolfe Eye Clinic in Marshalltown, Iowa, and the Australian College of Optometry in Melbourne, Australia. She also served on an international mission providing eye care to under-served populations in Guatemala. Dr. Mourelatos grew up in Woodstock, IL and developed her work ethic by working in her parents' Greek Diner. She currently resides in Elk Grove Village with her husband Nick, son Teddy and dog Hershey. Dr. Mourelatos was previously with Kaye Eyecare from 2005 to 2008. She returned to us in 2018 and we are thrilled to again offer her precise and incredibly personable service to our patients! Why Optometry? "For many, vision is our most valued sense, or method of perception. Optometry allows us to maximize the eye's visual capabilities and maintain its health." In what aspects of Optometry are you most interested? "I love interacting with my patients and developing relationships with them. Together, we can achieve their vision goals!" Hobbies? "I enjoy yoga, reading, and being a mom! I feel blessed to have my son and enjoy every stage of his childhood!"
Dr. Kimberly Robertson, O.D.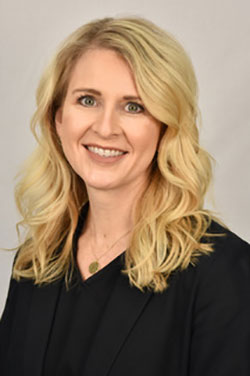 Dr. Kimberly Robertson earned her Doctor of Optometry degree from Indiana University School of Optometry in 2002 with the distinction of being part of the Beta Sigma Kappa Honor Society. Dr. Robertson is certified in the treatment of ocular diseases and completed post-graduate work in retina, cornea, glaucoma, laser vision correction and corneal refractive therapy. Prior to Optometry school, she graduated from Indiana University with a bachelor's degree in General Studies with a minor in Psychology and is part of the Psi Chi Honor Society. Dr. Robertson has been in the optical field since 1994, beginning as an Optometric technician during her undergraduate years and becoming an Optometrist in 2002. She has conducted ocular research and served internships at Bascom Palmer Eye Institute in Miami, Florida, as well as the Indianapolis Eye Care Center in Indiana. Dr. Robertson was an Adjunct Clinical Professor for the Illinois College of Optometry and Pennsylvania College of Optometry for 16 years. She is also a speaker and consultant in the area of specialty contact lenses. She is a member of the American Optometric Association, Illinois Optometric Association, and American Academy of Optometry. Dr. Robertson has been practicing for 16 years in the Northwest Suburbs and we are excited to have her join our practice in her own hometown of Huntley! Why Optometry? "When I was a Freshman in high school, I knew I wanted a career in the medical field. I wanted to specialize in an area that I could really focus on (no pun intended). What greater gift than to help patients see their best, along with diagnosing and treating ocular diseases and emergencies to help maintain the best vision possible!" What Aspects of Optometry are you most interested in? "I enjoy discussing what visual demands patients have on a day to day basis and determining the best vision correcting options to achieve comfortable vision. It is also important to determine if there are any underlying ocular health issue that may be preventing a patient from achieving the clearest and most comfortable vision possible (clear vision can sometimes be more than simply the right prescription)! Hobbies? "I enjoy spending time with my two boys and my husband playing tennis, golfing, bike riding, playing board games and exploring new destinations!"